Aceasta este o alta colaborare a bloggeritelor , in care va vom invada de poze cu rosu.De la haine,la accesorii si makeup.
Eu am ales sa va povestesc putin despre rujul rosu in general,un scurt istoric si sa va arat singurul meu ruj rosu(care este de fapt o nuanta de rosu-visiniu).
Istoria rujului incepe acum aproximativ 4500 de ani in Babilon. Prin anii 60 i.Hr. documentele istorice o indica pe Cleopatra ca fiind una dintre primele femei faimoase ale carei buze erau colorate artificial. Egiptencele foloseau o vopsea tip henna facuta din plante pentru asta iar, pentru o vreme, au folosit si un amestec de iod si brom care insa avea efecte negative asupra sanatatii fiind cunoscut si sub numele de "sarutul mortii".
Cateva secole mai tarziu, rujul rosu combinat cu o piele foarte alba devine un trend al curtii regale engleze. Aceasta moda este impusa de regina Elisabeta I care folosea un ruj facut din ceara de albine si plante. Insa in 1770 Parlamentul britanic a dat o lege prin care femeile ce purtau ruj erau pasibile de judecat pentru vrajitorie. Atitudinea reginei Victoria (care considera ca machiajul este indecent, chiar vulgar) impreuna cu legislatia din domeniu au facut ca pe la 1800 rujul sa fie asociat cu prostitutia.
Situatia se schimba drastic in secolul al XX-lea cand rujul, in special cel rosu, devine un simbol al puterii feminine fiind purtat prin anii 1920 in special de sufragete. In zilele noastre rujul a devenit un apanaj al feminitatii, un mod prin care putem sa ne exprimam nu doar personalitatea dar si starile de spirit.
Rujul rosu a aparut mai intai sub forma de praf de pietre pretioase sfaramate. Secolul XX a adus cu el batonul de ruj, cel clasic.
Stiati ca:
Peste 80% dintre femeile cu varste cuprinse intre 20 si 60 de ani folosesc rujul.

Pe durata unei vieti o femeie inghite circa 5 kilograme de ruj.
And this is me and my red lipstick: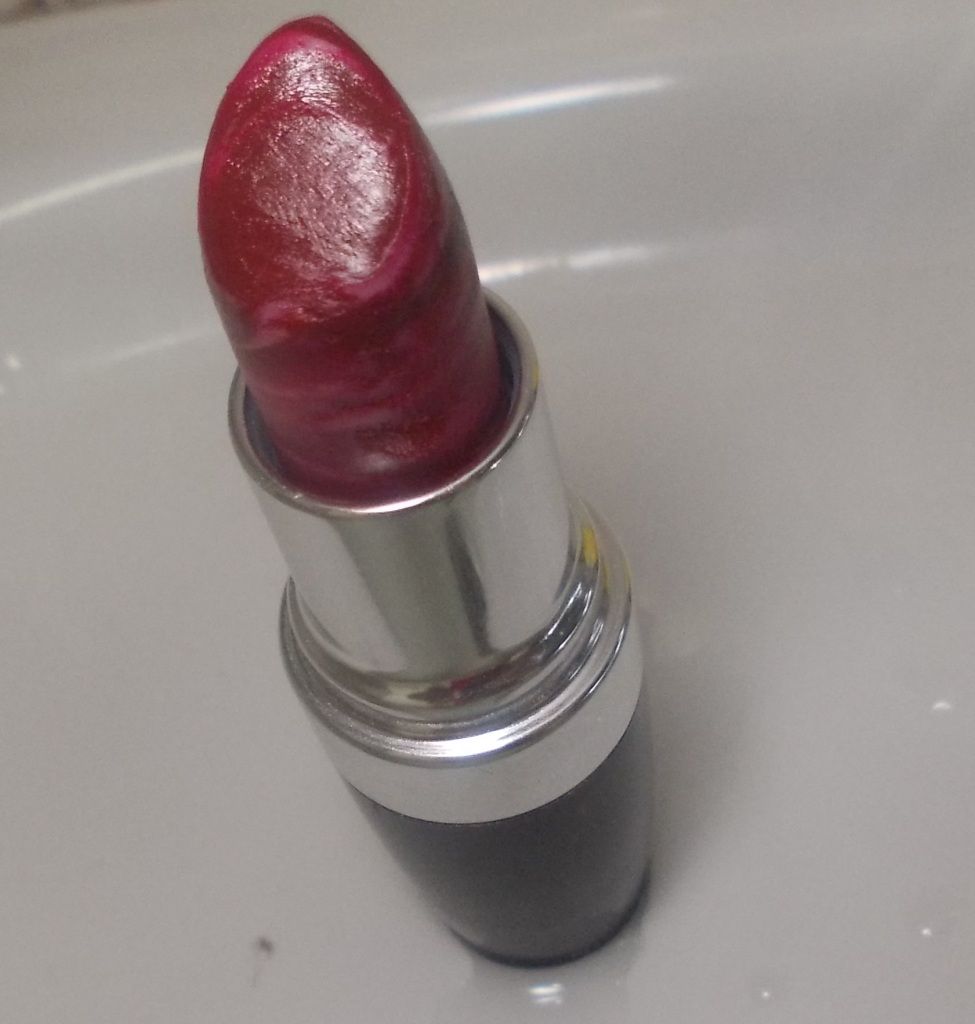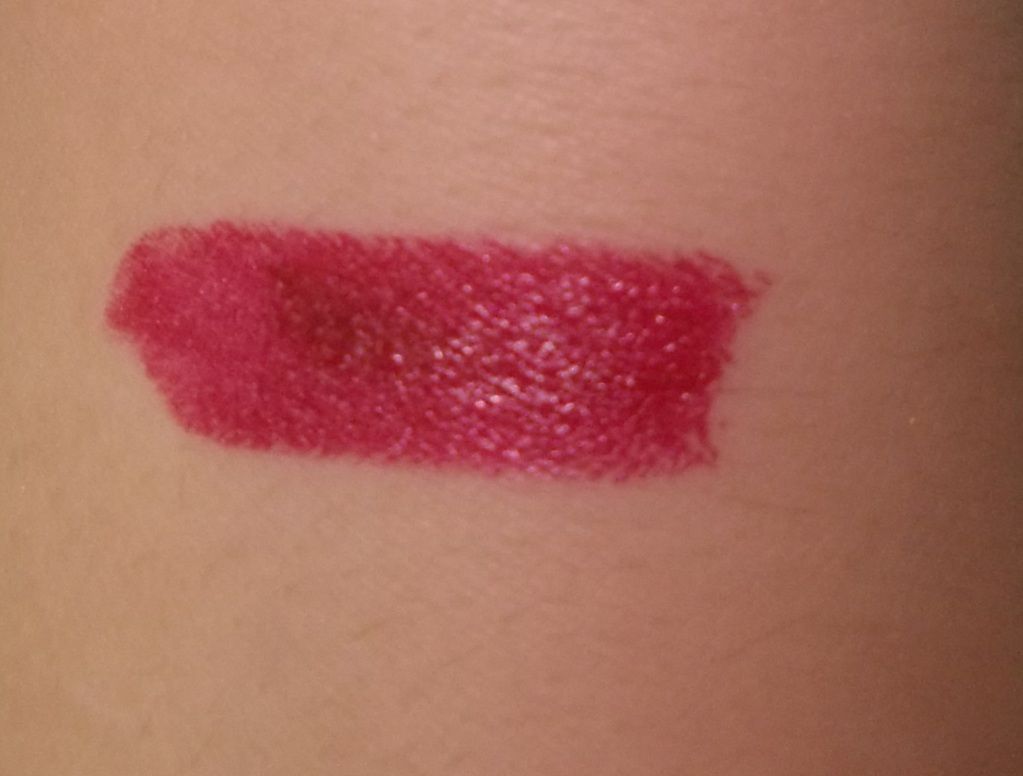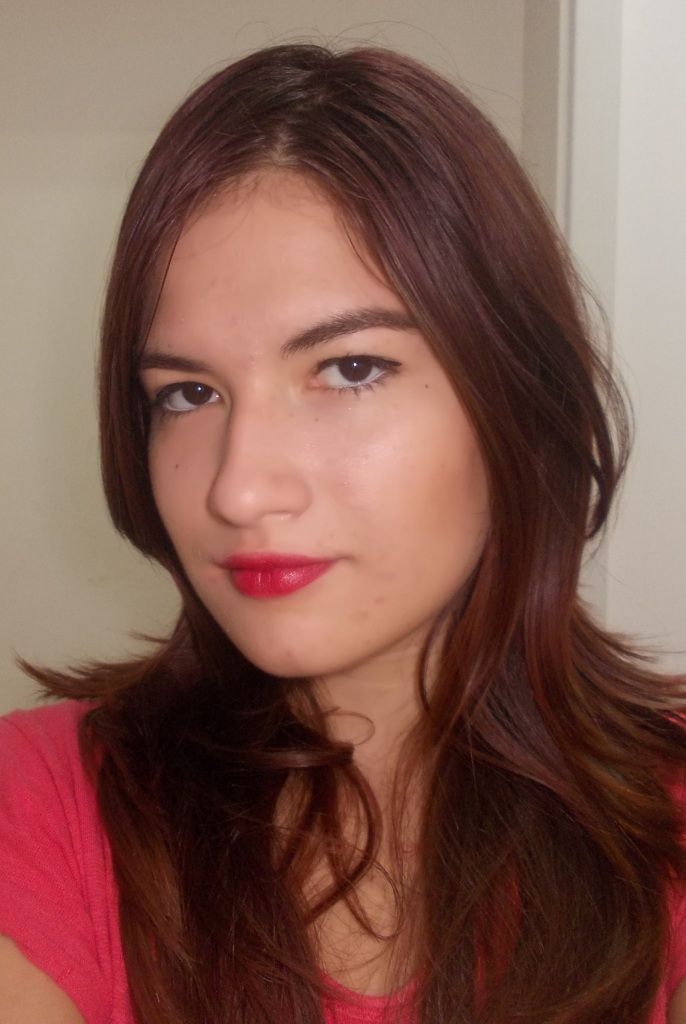 Nu cred ca ma prinde prea bine,insa uneori,mai ales seara,mai port.Iar in acele momente,pentru ochi folosesc doar tus negru.Simplu si de efect.
Voua va place sa purtati ruj rosu?
Va invit si pe blogurile celorlalte fete care au participat la aceasta colaborare:
Alex Andra

http://

new-garamond.blogspot.com.es/
Ioana Dumitrache

http://

ioanadumitrache.wordpress.com
Sadie (Adina) http://septembriejoi.com/
Adelina Radu

http://

adelinaradu.blogspot.com/
Dee

http://

bydee-make-up.blogspot.ro/
Dia

http://

www.diathings.blogspot.ro/
Delia

http://

chic-special.blogspot.com
Cristina Tacaciu

www.cristinatacaciu.wordpress.

com
Ana-Maria

http://

ana-s-beautyblog.blogspot.de/
Alexandra/Bondarica

http://

bondaricasecrets.blogspot.ro
Valentina Bucur

http://

valentinabucur.blogspot.com
Luiza /Cupcake -

http://

cupcakesplendens.blogspot.ro/
Laura M www.classyandpink.com
Madalina

http://

fashionizmydrug.blogspot.ro/
Adelina

http://

midsummer-blog.blogspot.ro/
Daniela Maria

http://

dragonfly-accessories.blogspot.

ro/
Almi

http://

www.my-fashion-hobby.com/
Elena Arriana-http://despreingrijiremakeupsinunumai.blogspot.ro/
Adina

http://

frommegwithlove.blogspot.ro/
Mirela

http://

makeupmirela.blogspot.ro/
Roxie

http://

MakeupByRoxie.blogspot.ro/
Rally

http://

letmeborrowyourlipstick.blogspo

t.com/
Laura Balaban -

http://

www.laurabalaban.blogspot.nl/
Alina Anghel -

http://

alina-anghel.blogspot.ro/
Lucia

http://

jurnal-de-machiaj.blogspot.ro/
Mona -

http://

frommonawithgloss.blogspot.ro/
Miha.ela -

http://

aboutwomenandnotonly.blogspot.r

o
Irina - http://irinaana.ro
Mad@ -

http://

lifepassionandbeauty.blogspot.r

o/
Suzana - www.trabook.blogspot.ro
Little Beauty Bag -

http://

littlebeautybagcta.blogspot.ro
Clarra - http://clarra.wordpress.com
Anca -

http://

xmakeupyourmindx.blogspot.ro/
Alina -

http://

alinaluibrumarel.blogspot.ro/
Jully -

http://

sihayaslovelyworld.blogspot.ro/